"Our team manages 120 live projects. We're diverse, creative, we go fast and our team works across multiple time zones...
...EMG understands our way of working, allowing us to spend more time telling the Clariant story...
...We needed a system to work for us - not the other way around."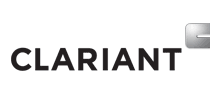 Clariant demonstrates leadership in sustainability, and uses social media
When Clariant hosted its Sustainability Dialog, a unique event held in the Clariant Innovation Center in Frankfurt, the company wanted to reach as many stakeholders as possible.
The company had invited more than 150 representatives from customer industries, politics, NGOs and the media to this special event focusing on sustainability – and the role of the speciality chemicals industry. However, in order to reach a larger audience, Clariant decided to use social media to cover the various aspects of the day as they unfolded.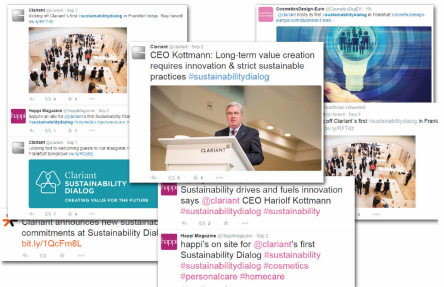 Working with a photographer and a writer in attendance, EMG created a stream of images and messages, covering the various presentations and events as they happened. Some of the messages had been prepared in advance – and could therefore be sent out as soon as the photographs were taken – others were written on the spot. Although the attendees were kept very busy during the day, many found time to add to the messaging or re-tweet existing ones. The assembled media added further interest by sharing their impressions and experiences. Overall, Clariant acquired a significant number of new followers on all channels resulting in many retweets/favorited posts.