Activity by topic
Mailing list
Add me to your mailing list:
5 September 2010
Make an impact at K 2010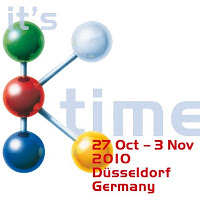 If you are planning to take part in K 2010, you will no doubt be looking to maximise your investment. Positive media coverage will inform prospective visitors that you will be exhibiting and - more importantly - why they should be visiting you. You need to deliver your message to the right audience at the right time. However, you will need to act decisively - and fast: editors are already sourcing their stories for the show, publications are planning their schedules and K press conference slots are being booked up fast.

EMG is the only company to specialize in global media and marcom programmes for the plastics and chemicals industry. Our team members have worked at K shows since 1982 and we know and are known to the trade media like no other agency. During the last 9 shows we have worked with dozens of leading players to gain valuable media coverage during and after the event, by sourcing material, preparing copy and interfacing with both industry and vertical media across the globe.

Raising your profile

Our Press Relations expertise and well-established relationships with the top plastics and chemicals editors will maximise online and print media coverage opportunities - keeping our clients top of mind with key K 2010 visitors.

We can also help you to raise awareness through HTML newsletters and through PressReleaseFinder.com, our virtual media centre for trade editors with a dedicated Chinese language version (http://www.prf.cn/).

Add to this our ability to develop company and product literature, customer presentations, and organise press conferences and seminars - and we have everything you need to supplement your marketing activities and raise your profile where it matters.

We believe that we can help you to make an impact and would welcome the opportunity to discuss your approach.

For more information please contact Paulien Boumans.