Activity by topic
Mailing list
Add me to your mailing list:
2 July 2010
EMG strengthens partnership in Middle East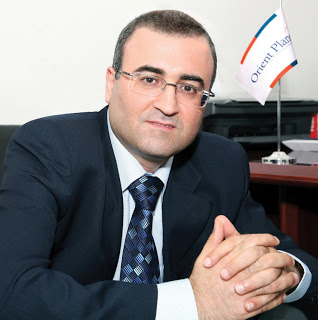 EMG and Orient Planet are to create a partnership to meet the needs of their respective customers.

For some years now, EMG has been working with Orient Planet PR & Marketing Communications, one of the fastest growing public relations and marketing communications consultancies in the Middle East.

From its headquarters in Dubai, Orient Planet operates offices in Algeria, Bahrain, Egypt, Jordan, Kuwait, Lebanon, Qatar, Saudi Arabia, and the United Arab Emirates, in addition to affiliates in Morocco, Oman, Sudan, and Tunisia. As a leading agency with comprehensive coverage of the region and a well-established network of media contacts, Orient Planet is able to support EMG clients to reach this increasingly important region.

Building a closer partnership
EMG and Orient Planet have agreed to create a closer partnership to enable a more complete service to their customers. Rob Baker, EMG General Manager says: "With significant investments in petrochemicals and materials being announced throughout the Middle East, we see increasing our presence in the region as a key part of our global strategy - especially as we are now well-established in Asia through our China and Singapore offices and partnerships in Japan, Korea and India."

Nidal Abou Zaki, Managing Director of Orient Planet welcomes the move towards closer cooperation: "EMG clients requiring communications support in the Middle East for their international programmes have found that we are able to provide tailored on-the-ground support and local expertise. We are pleased to embark on a two-way process, in which EMG will be able to offer a full range of communications services throughout the region to global clients, with Orient Planet promoting EMG's global capability to our client base in the Middle East."