Kevin Noels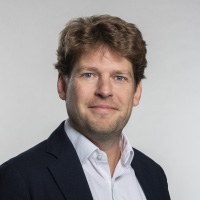 Kevin has nearly ten years of experience at EMG handling media relations & marketing communications programs for key accounts. On a day-to-day base he provides global strategic and tactical marketing communications & media relations counsel and has provided (on-site) support for multiple international trade events. Kevin is Belgian/American and speaks English, Dutch, French and German.


Tel +31 164 317 011
knoels@emg-pr.com
Recent Posts
It's that time again - time for the Sunshine State to briefly become the center of the plastics universe for one week. The NPE 2018 trade fair from May 7-11 will again collocate with the Society of Plastics Engineers' big ANTEC technical conference in Orlando, Florida.





Coming Soon: trends you need to consider for 2018

Rather than issue a loose list of predictions of what might be hot in 2018, we've decided to share an (not exhaustive) 'A to Z' of some communications projects we've been working on with our clients over the last three months.





Henkel leverages EMG's media relations skills to promote its new test facility

Henkel was excited this past summer to open its new CompositeLab in Heidelberg, Germany, as a state-of-the-art test facility where its experts can collaborate with automotive customers, and help them to develop and bring new ideas to market faster. In the facility, customers can do trials using high-pressure resin transfer molding (HP-RTM) equipment and explore new composite parts and processes.





Give editors the stories they really want

Information overload; short attention span... it has become more important than ever for business and trade publications to cover stories they know will catch the eye and interest of their readers. It's making editors more selective and raises both challenges and opportunities from a PR perspective.





Making "Stories of Possible" Visible

SABIC has introduced a European campaign to heighten brand awareness by demonstrating that the company is a leading supplier of innovative materials.





Getting big news the coverage it deserves

Yesterday, EMG logged the 175th clipping relating to the closure of Archroma's acquisition of BASF's global textile chemicals business. This particular coverage was by a US textiles magazine. The announcement has also been monitored in the Chinese chemicals & textiles press, Indian business media, UK & European textile trades and financial media, and the news wires - to name just a few. The list is extensive and continues to expand.





Our new partnership with Henkel Transport & Metal is successfully underway, with pleasing results at this early stage of our remit to increase awareness of Henkel's adhesives solutions for the automotive industry.





ASCEND: Total message translation around the globe

EMG and sister company Marketing Solutions have successfully supported Ascend Performance Materials at trade shows all over the world.

Since 2009 Ascend Performance Materials, a leading global producer of PA66 resin, chemicals and fibres, has worked with EMG and Marketing Solutions in China to gain maximum visibility during the annual Chinaplas shows.





Leveraging trade shows for quality one-on-one time

Every trade show provides an opportunity to position your brand, launch new products, share other news and developments and engage directly with industry focused audiences. Creating a comprehensive and integrated programme including pre-show, on-site and post-show communications is an important step to capitalise on your investment.