Josina van der Velden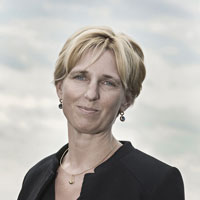 Tel +31 164 317 014
jvandervelden@emg-pr.com
Recent Posts
Supporting and leading the PR and marketing activities of Tritium as their network of fast-charging infrastructure expands across Europe.





Pre-K Multi-Client Press Conference - it's a wrap

Yesterday was the final day of our 5th Pre-K Multi-Client Press Conference. A total of 24 editors from China to Canada attended presentations and interactive sessions with technical experts and communication professionals from six companies.





Communication in a corporate environment

Clariant has emerged from a long period of change with a strong, clear ambition: to be the world leader in specialty chemicals. For the Group Communications department, reflecting this positive aim in all communications is a top priority.





K 2016: Pre-K Multi-Client Press Conference

From June 8-10, 2016 EMG will host its regular Pre-K Multi-Client Press Conference at the Antwerp Hilton Hotel. One- and two-hour briefing slots are available across the three days for each company to hold tailored activities with the invited media.





Targeted business intelligence makes your communications smarter

Media monitoring and intelligence gathering can be even more effective if you apply a targeted approach. No matter in which company or environment you work, resources continue to be limited. So you will need to plan and allocate them carefully - where it matters most. Your success will be determined by your selection of communication channels that matter and the relevance of your messaging.