Inka Finne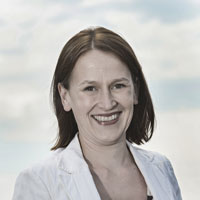 Inka, a Finnish national, has been working with EMG since 2008, driving key European and global communications programmes for multinational clients. She previously worked as a lobbyist in Brussels and in communications research in Finland. Inka speaks English, Finnish and Dutch.


Tel +31 164 317 019
ifinne@emg-pr.com
Recent Posts
When evaluating results of your work, stepping away from 'success theatre' and starting to count what really counts and measuring for learning instead can be scary. But in the end the only way to demonstrate the value of PR is to bring back these learnings to the organisation – good news or bad news.





Packaging waste, what to do about it and who's to blame keeps making headlines. Working with several global leaders in the materials and packaging industries, it has kept us increasingly busy the last decades. Sustainability, circular economy, food waste, use of renewable energies in the production, new biobased and compostable materials, are some of the hot topics that are leading the agendas.





Over the last few years, the term Thought Leadership has been used extensively in PR and Marketing circles. Personally, I have been bothered by the over-use of the term - and when I follow the discussions on several PR professional forums I notice I am not the only one.