Shaun Wootton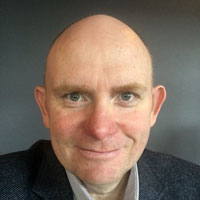 Shaun Wootton has 25+ years of international communications experience working with innovative companies and brands in the technology, industrial, medical devices and consumer electronics sectors. He has worked extensively in France, Germany and Singapore. Wootton was previously senior vice president and general manager at WE Communications before founding his own consultancy, Otto.


Tel +31 164 317 083
swootton@emg-pr.com
Recent Posts
Has content become too vanilla?

Content came up, unprompted, in every single interview of our survey. While some customers already have established strategies in place, others are just dipping their toes for the first time. It seems though that content marketing has finally reached a tipping point with industrial technology communicators. That's great, but a word of caution – beware of vanilla-ization.





Are you Agile or on Autopilot?

Digital continues to put us under pressure to make decisions in real-time. If anything the pace is likely to accelerate. But we marketers are resilient, adaptable and ready to change at short notice, right? Agile marketing is one emerging approach to our fast moving world, but is there still a place for the annual planning cycle?