Nidal Abou Zaki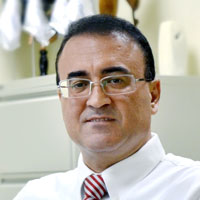 Orient Planet is one of the Middle East's most rapidly growing public relations, marketing and communications consultancies. Orient Planet's expertise in creative communications coupled with contemporary thinking provides unparalleled marketing communications services to its clients across numerous sectors.Orient Planet is headquartered in Dubai, UAE
For more information contact John Gallagher.
Recent Posts
Public Relations in the Arab World: Why it matters and how it should be done

Just two decades ago, PR (public relations) was still a nascent practice in the Middle East and was used primarily to boost events management and product promotions. A lot of advertising agencies offered PR services for free for their client upkeep. In-house PR departments were largely unheard of even in international businesses, with marketing executives taking on most of the PR chores.