Willem van de Velde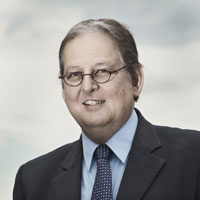 Willem van de Velde was GE Plastics European PR manager prior to launching EMG with Greg Farrett in 1991. Prior to GE he held various senior PR positions in consumer, services & industrial organisations in the UK and mainland Europe. His focus is on content creation - he is an accomplished writer - and his ability to translate complex communications issues into marketing communications content and activity is instrumental in many of our client projects, including internal communications and crisis/issues management scenarios. Willem is Dutch and fluent in English.


Tel +31 164 317 030
wvandevelde@emg-pr.com
Recent Posts
EMG Training Programmes: Bringing out your inner spokesperson

In these days of 24-hour news cycles, fake news, alternative facts and focus on celebrity news, the soundbite is increasingly getting shorter, attention spans are waning and audiences are getting more cynical. Without doubt, it's getting harder to be an effective spokesperson.





Our own story in our own voices

During the past 25 years, the EMG team has handled thousands of projects for hundreds of industrial clients around the world. We have come a long way.





The end of the year is coming fast. Once you complete a few last projects you can do the communications happy dance through Christmas and New Year to celebrate your success. But wait, don't start dancing just yet. Think about what January is going to look like – employee kickoff communications, external campaigns...





Love them or loathe them, trade shows are an essential part of the promotional mix – and most companies carefully select the events where they are most likely to meet new and existing customers. Your trade show attendance can only be successful if you manage to get your key messages across – to (potential) customers and any visiting editors.





Last Call: K 2013 Media Training

During this one day session you will get hands-on experience in responding to media enquiries, gain an understanding of media processes as well as develop your ability to talk confidently about the latest trends and innovations, focusing on key messages and highlighting company activities.





Trade media and the digital (r)evolution - Getting your message across

As an agency specializing in B2B industrial media communications, EMG is often asked by our clients to provide guidance on how best to allocate their budgets across different media types. We are asked to deliver advice concerning online vs offline, paper vs digital, business/ trade media vs social media, earned vs paid media, to name but a few.





EMG China has officially launched Skyscraper Network - our global public relations and marketing service for the building industry. The network now covers Europe, North America and China.





Classical economists think of the average consumer as an inherently rational being who weighs up all the options in a calculating manner and then comes to a well thought-out decision. Turns out that we may be not as rational as we think.





This Autumn, EMG clients are taking part in a large number of trade shows around the world.