Cheryl Tan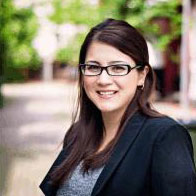 Cheryl Tan is the Country Manager for Singapore at Spectrum Group. Founded in Australia over 20 years ago Spectrum Group set up its Singapore office in 2016 and delivers content-centred communications to local and global clients.
Spectrum specialises in telling stories about technology, increasingly for companies outside of the technology sector who are using technology as a way to demonstrate innovation or customer centricity.
For more information about EMG Asiacom, contact John Gallagher.
Recent Posts