Paulien Boumans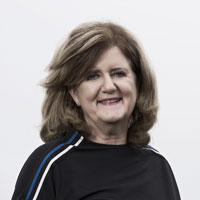 Paulien Boumans has over ten years senior experience in B2B marketing communications. Her extensive client-side expertise enables Paulien to seamlessly implement large complex international programmes for key accounts. She specialises in blending media relations and marcoms to maximise impact on an international level and her client engagements include assignments in Europe, Middle East, Asia Pacific and the US. Paulien is Dutch and is fluent in German and English.


Tel +31 164 317 015
pboumans@emg-pr.com
Recent Posts
They came from all over Europe. 14 communication professionals joined the EMG team at the end of June for EMG's 3rd annual Communicator Summit. This year's theme was "The Connected Customer".





EMG is celebrating - 2016 will mark the fifth anniversary of our Pre-K Multi-Client Press Conference, an event that has successfully established itself as a regular in the "K year" calendars of leading Tier 1 plastics and chemicals industry editors.





Keeping the message ball rolling

Raising the profile of new client Cytec Industrial Materials (part of the Solvay Group) among the German and Pan-European Automotive and Materials market.





Content Marketing buzz or basic business need?

Content marketing is one of the current buzz phrases in marketing and communications. But is it all that new? Not really, content has always been central to successful marketing programmes. So what has changed? Not the content but the medium, the way we connect to people.





K 2016: Plan your high visibility campaign now

Demand for exhibition space is extremely lively, and all 19 halls of Düsseldorf's fairgrounds will once again be fully occupied. All in all, around 3.000 exhibitors are expected in Düsseldorf between 19 and 26 October 2016. If you want to take part in the greatest Plastics show on the planet, make sure your application is in before the deadline of May 31, 2015.





Body Language 101: Are your non-verbal cues supporting what you say?

It is day two of a five day trade show, and you are tired. Without realizing, you lean against the counter, arms crossed and lost in thought about the next steps following a productive customer meeting earlier in the day. Meanwhile, someone – it could be a customer, a potential customer, or even a colleague you have not met before - approaches your stand but judges by your position and the look on your face that you do not want to welcome any visitors.





Are you ready for (internal) blogging?

Think about blogs as the combined digital version of the traditional printed employee magazine and the impromptu chat around the water cooler. A big benefit is the interaction with the writer and the bonus is the conversation with other readers - available immediately versus waiting to send or read 'letters to the editors' in the next magazine.





Is your cascade strategy setting up managers for success?

Tools to help managers cascade and share key messages to their teams and throughout an organization vary by individual preference. What works for some, is cumbersome for others. There is seldom a "one size fits all" solution, but at the very least, it should be simple and efficient.





Join our seminar 'Turn Business Challenges into New Revenue Opportunities' on October 15th at Fakuma 2014





Eurocom Conference Predicting Growth

Eurocom Worldwide, the global PR network, confidently predicted growth for its international business in 2014. This was confirmed at the network's 13th annual conference held on January 31st in Stockholm, Sweden. Since the conference, the global PR network has been active on many communications fronts. One recent highlight is a first-of-its-kind study that takes an in-depth look into the Arab knowledge economy.





Impresions Medtech Europe 2011

Medtec Europe in Stuttgart (22-24 March) was busier than last year: 13,500 visitors and 1003 exhibitors met each other on 16,000 square metres. All up compared to last year.





Although the K-show is now imminent, as early as May this year 26 editors representing 36 European, U.S. and Asian plastics publications attended our Pre-K 2010 Multi Client Press event.





On 1 September, Milliken opened the digital doors to its K 2010 stand via a K-blog. Regular updates before and during the show allow Milliken to communicate actively about its many additive innovations to be presented at K 2010.





If you are planning to take part in K 2010, you will no doubt be looking to maximise your investment. Positive media coverage will inform prospective visitors that you will be exhibiting and - more importantly - why they should be visiting you.